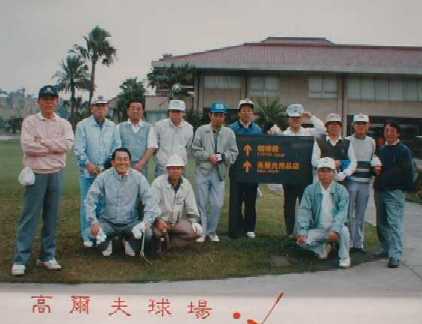 It is with No. 1CC of the Taipei suburbs,
We started at 8:30.

As for in the golf in Taiwan the wind was strong, be difficult. Furthermore, When par is taken it was demanded the chip of 1000 yen. It was also demanded the chip at the time of the hall out.
However, I ended to enjoyable safe.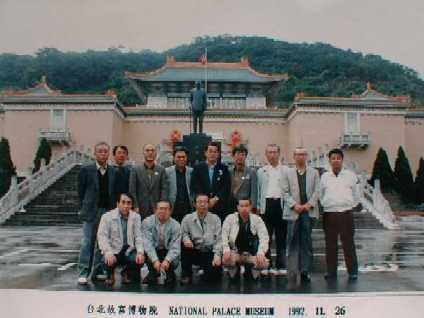 Field trip souvenir picture of the KOKYU(Taiwan national museum).
Admiration to the treasure of China from old times. These voluminous treasures escape the war fire.I think the distress that crossed the Taiwan strait. I think that the wisdom in China 4000 years was utilized.
---
Return to Top Page of English

*******

******